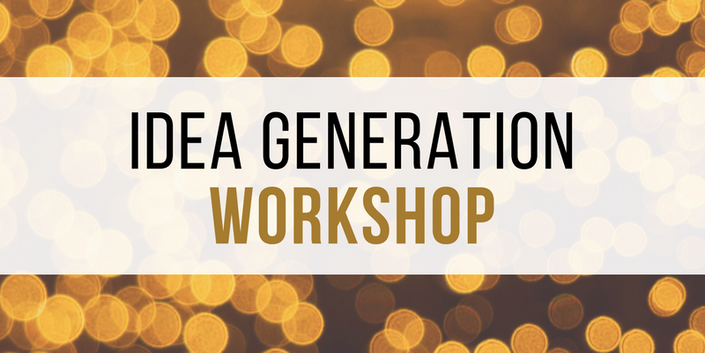 Story Clinic: The Idea Generation Workshop
A step-by-step, proven plan for developing story ideas that sell
Learn how to generate dozens of story ideas in a single session, then refine them like a pro at the most comprehensive workshop available to freelance writers.
Imagine if…
… you woke up tomorrow ready to sell a story you love to a publication you'd do anything to get a byline in — and that you were totally confident in your pitch.
… you had a step-by-step, proven plan for developing good ideas into perfect pitches that you're proud to send to editors — and that you could do it again and again.
… you could generate dozens of standout ideas anytime you like — and that you had a real-world list of questions editors actually ask, allowing you to quickly refine that list into three or four super strong stories you knew you could sell.
Welcome to the Story Clinic, our one-day live online workshop for writers.
It's the place to bring your broken ideas. In this one-off workshop, team up with instructors to tear your pitches down and rebuild them fresh, ready to be sent out again.

It's also the place to come if you want to pitch more, sell more and earn more.
Get taught by an award-winning, NYT-published writer who has made a living from selling ideas and a former agency bureau chief-turned national news editor who bought ideas from freelancers on a daily basis.
Packed with practical, actionable advice, the live online Idea Generation Workshop delivers the very best techniques for developing ideas into pitches you can sell. You'll also learn how to give a health check to your own stories and discover how to identify any flaws before an editor does.
* Boost your writing career with story development strategies that are proven to get sales

* Get expert tips on how to know if an idea will sell or not

* Attend the Story Clinic to get a health check on ideas you love that haven't sold

* Discover how to create a regular stream of potential stories, even when you're not actively looking

* Understand what's wrong with most ideas that freelancers come up with (and how to avoid the common pitfalls)

* Learn what to do in order to make your ideas more timely, sell better and be more relevant

* Benefit from the guidance of a former NYT and TIME writer, and from a former multimillion-selling tabloid news editor

* Get live critiques of your ideas and how to make them better
In a single one-day workshop you can get immediate feedback — then come back for another go, and then keep coming back as much as you need until you have a finely honed and refined idea that SELLS.
See how your pitch plays out on both sides of the desk — with advice from a freelance writer and a news editor who have worked on every kind of story, from profiles and features to hard news and current affairs. What do editors think when they see your ideas? How much should you promise? How much should you research— and what's best to leave out?
Get your writing career on track at the start of 2018 by discovering strategies and techniques to refine general subject areas into bulletproof stories you can pitch all year long.
In this one-day online retreat get personal guidance from expert tutors with over 30 years of writing, pitching, and editing expertise.
By the end of this workshop, you will have between FIVE and TEN SALEABLE ideas that you can send to editors. AND BONUS— the knowledge and the skill to keep coming up with more. As many as you need, whenever you need.
Plus, we will provide 7-day follow-on support so you can learn and implement at your own pace without feeling rushed.
There will be access to a closed Facebook group for the duration of the workshop and the seven days after, where you can post your ideas, share resources, ask questions, and network with fellow workshop participants.
The Story Clinic is a mix of teaching sessions alternated with "breakout/hangout sessions" where you'll be able to do your idea generation in real time (and also run your ideas and questions by Mridu, Sam, and other workshop participants in our private Facebook group.)

You can make amazing progress is practically no time at all.
ABOUT THE INSTRUCTORS: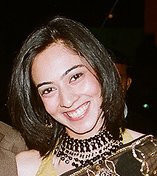 Mridu Khullar Relph has written for publications in over 20 countries, including TIME, The New York Times, CNN, Parade.com, ABC News (Australia), PsychologyToday.com, The Christian Science Monitor, The International Herald Tribune, Global Post and The Independent (UK). I'm a contributing editor at Elle magazine's Indian edition and have been published in women's magazines around the world, including several foreign editions of Cosmopolian, Glamour, Vogue, Self, Marie Claire, and Ms. I have written for both The Writer and Writer's Digest.
She's been a contributor to books The Lonely Planet Travel Anthology: True stories from the world's best writers, Breaking Out: How to Build Influence in a World of Competing Ideas, Chicken Soup for the Pre-Teen Soul II, and Voices of Alcoholism.
Mridu has won several awards for her work, including the 2010 "Development Journalist of the Year" award from the Developing Asia Journalism Awards forum.
---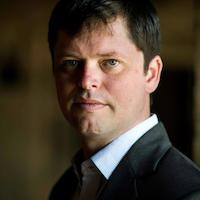 Sam Relph is a national newspaper journalist and the former Delhi bureau chief of one of the world's leading independent press and media agencies.

He has produced critically acclaimed documentaries for the world's most respected factual broadcasters and YouTube hits with millions of views.
His TV work includes includes critically acclaimed one-hour documentaries for National Geographic Channel, Discovery, TLC, Channel 4 and Five — all of which were developed and produced on the back of his work finding stories and generating ideas as a newspaper and magazine journalist.
His key clients spanned the biggest names in international newspapers and television including The Sun, Daily Mail, New York Post, Us Magazine, Bild, RTL, Sky TV and Entertainment Tonight.
How Does it Work?

The workshop will take place on Monday, January 29, 2018
from 9am - 4pm EST (2pm - 9pm GMT)

Trainings will happen live and you will have ample time and opportunity to work between sessions, take a break, and come to us with questions and get feedback.
The sessions will happen live in a private Facebook group as livestreams. There is no software or additional technology that you need to download.
If you can't attend live, you'll still be able to watch the recordings anytime during the 7-day period following the workshop, as well as ask us questions and get personalized feedback.
You'll also receive a pre-workshop information guide that will help you come up with ideas before you come to the workshop so that we can refine them together.

The 7-day follow-on support will also be provided in this closed Facebook group and we'll be in there for a week making sure participants get exactly what they need from the workshop.
Here's the full schedule for what happens in the Workshop
MONDAY, JANUARY 29, 2018
---
9am EST (2pm GMT):
Let's begin! We begin the first session with a training by Mridu & Sam on the difference between topics, angles, and ideas. Sam will discuss how things look on the other side of the desk and what editors are looking for from writers. Mridu will share some of her most successful ideas and why they worked. We'll go through some idea generation techniques, share examples and templates, and share a list of questions that editors will ask about each idea. We'll give you some exercises to work through.
10am EST (3pm GMT):
It's time to roll up our sleeves and get to work! Put what you've learned into practice, brainstorm, make a list of ideas, and chat with Mridu and Sam in the Facebook group. Grab a drink.
11am EST (4pm GMT):
We'll start this session by giving you feedback on your ideas, answering your questions, and really digging into the specifics of what you're coming up with and how to make it more marketable. Sam and Mridu will talk about how to ensure that you can actually deliver on the ideas that you come up with and how to report effectively on ideas without having to do all the legwork upfront.

12pm EST (5pm GMT):
Back to work! Generate some more ideas, do some more brainstorming, chat with us. Grab another drink.
1pm EST (6pm GMT):
In this training session, we'll show you how to take ideas that have already been done and make them unique, using your ideas as an effective means to start conversations with editors, and behind-the-scenes of our own story ideas and how we got them sold. We'll also critique your ideas and answer questions.
2pm EST (7pm GMT):
The last practice session. This is when you get your ideas fully honed and ready to sell. Give this your best shot and bring them to us for feedback.

3pm EST (8pm GMT):
Q&A session! We're almost at the end. We'll give you feedback on your ideas, make sure you're ready to go on many of them, and give you checklists, questions, and everything you need to have a plan for going forward. Ask us anything before you go and we'll make sure you have the roadmap for the joruney ahead.

Frequently Asked Questions
What if I can't make this date? Will there be another date? (Or, is there a recording?)
No worries – you can still get the full Idea Generation Workshop experience! You'll have access to recordings of all 4 sessions that you can watch when you're ready. So, you can set aside some time during the week after the workshop to work through all the teaching sessions on your own schedule – Mridu and Sam will still answer your questions in the Facebook Group that entire week after the workshop.
What if I am more advanced and already have story ideas and regular ideas? Will this help me?
This is a hands-on planning and implementation workshop. So no matter how advanced you are (go, you!), this workshop can definitely help you refine your ideas, learn more strategies, and lay out the groundwork for the first quarter of 2018. (Note from Mridu: We're both advanced and still pick up new angles and ways of approaching story ideas every time we sit down to brainstorm. It works!)
What about tech? Do I have to do anything or install anything?
The live sessions will happen as livestreams in the Facebook group, which requires no downloads or technology updates from you. It's all automatic and you'll be guided through the process before the workshop so that you're able to access it without difficulty. You will need a Facebook account to access our private group and live trainings.
This course is closed for enrollment.