ABOUT THE INSTRUCTORS: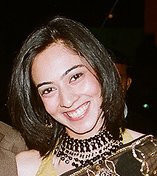 Mridu Khullar Relph has written for publications in over 20 countries, including TIME, The New York Times, CNN, Parade.com, ABC News (Australia), PsychologyToday.com, The Christian Science Monitor, The International Herald Tribune, Global Post and The Independent (UK). I'm a contributing editor at Elle magazine's Indian edition and have been published in women's magazines around the world, including several foreign editions of Cosmopolian, Glamour, Vogue, Self, Marie Claire, and Ms. I have written for both The Writer and Writer's Digest.
She's been a contributor to books The Lonely Planet Travel Anthology: True stories from the world's best writers, Breaking Out: How to Build Influence in a World of Competing Ideas, Chicken Soup for the Pre-Teen Soul II, and Voices of Alcoholism.
Mridu has won several awards for her work, including the 2010 "Development Journalist of the Year" award from the Developing Asia Journalism Awards forum.
---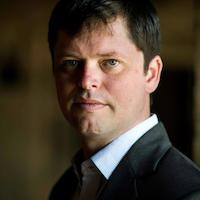 Sam Relph is a national newspaper journalist and the former Delhi bureau chief of one of the world's leading independent press and media agencies.

He has produced critically acclaimed documentaries for the world's most respected factual broadcasters and YouTube hits with millions of views.
His TV work includes includes critically acclaimed one-hour documentaries for National Geographic Channel, Discovery, TLC, Channel 4 and Five — all of which were developed and produced on the back of his work finding stories and generating ideas as a newspaper and magazine journalist.
His key clients spanned the biggest names in international newspapers and television including The Sun, Daily Mail, New York Post, Us Magazine, Bild, RTL, Sky TV and Entertainment Tonight.